Holocaust Remembrance Day
Today, April 17th, is Yom Hashoah Vehagvurah, Holocaust Remembrance Day. Yom Hashoah gathers us to remember and honour the six million Jews murdered in the Holocaust and the heroism of the survivors and liberators.
The Town of Hampstead supports our federal government in preserving Holocaust remembrance and combating antisemitism in all its forms.
Mayor Levi and his Council Members respectfully remind Hampstead residents, of all faiths and persuasions, to commemorate this date for all humanity.
With this in mind, we are collaborating with the Montreal Holocaust Museum to promote their commemoration, which will take place today, April 17th at 7 p.m.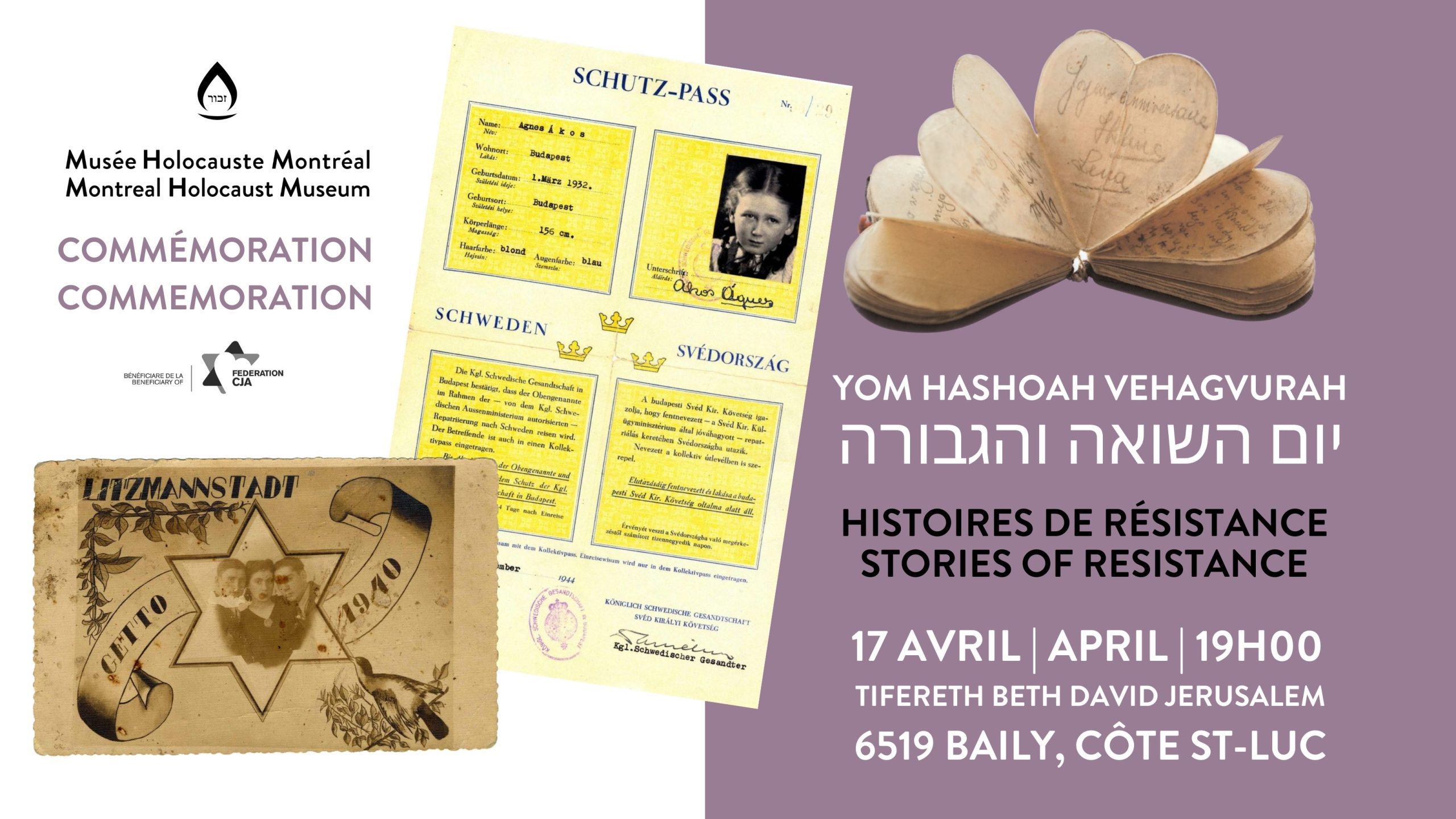 Catégories