Meet Hampstead's newest constables
The Town of Hampstead has recently hired three constables to replace those who left to pursue careers in police work and other fields.
Constable St. Jean (right), is fully bilingual and has experience as a supervisor with a private security firm. He is a quick learner and enthusiastic.
Constable Moline (middle), has 22 years of experience as a police officer in Haïti and 12 years in security at the UN in NY, as well as experience as a Border Surveillance Agent at the Montreal Port and YUL Airport.
Constable Littlejohn (left), has five years of experience in municipal security in Pointe-Claire and Lachine for bike and foot patrol, and also worked for a private security firm.
Additionally, to augment the presence and frequency of patrols in Hampstead, the Town is currently in the interviewing process to complete the roster and add supplemental Public Security Officers (PSOs). These officers will conduct bicycle and foot patrols on a randomized pattern to increase surveillance and protection, and supplement on-street security on Cleve and Harrow at appropriate times.
We are lucky and thrilled to have them join our team and look forward to their contributions to keeping our community safe.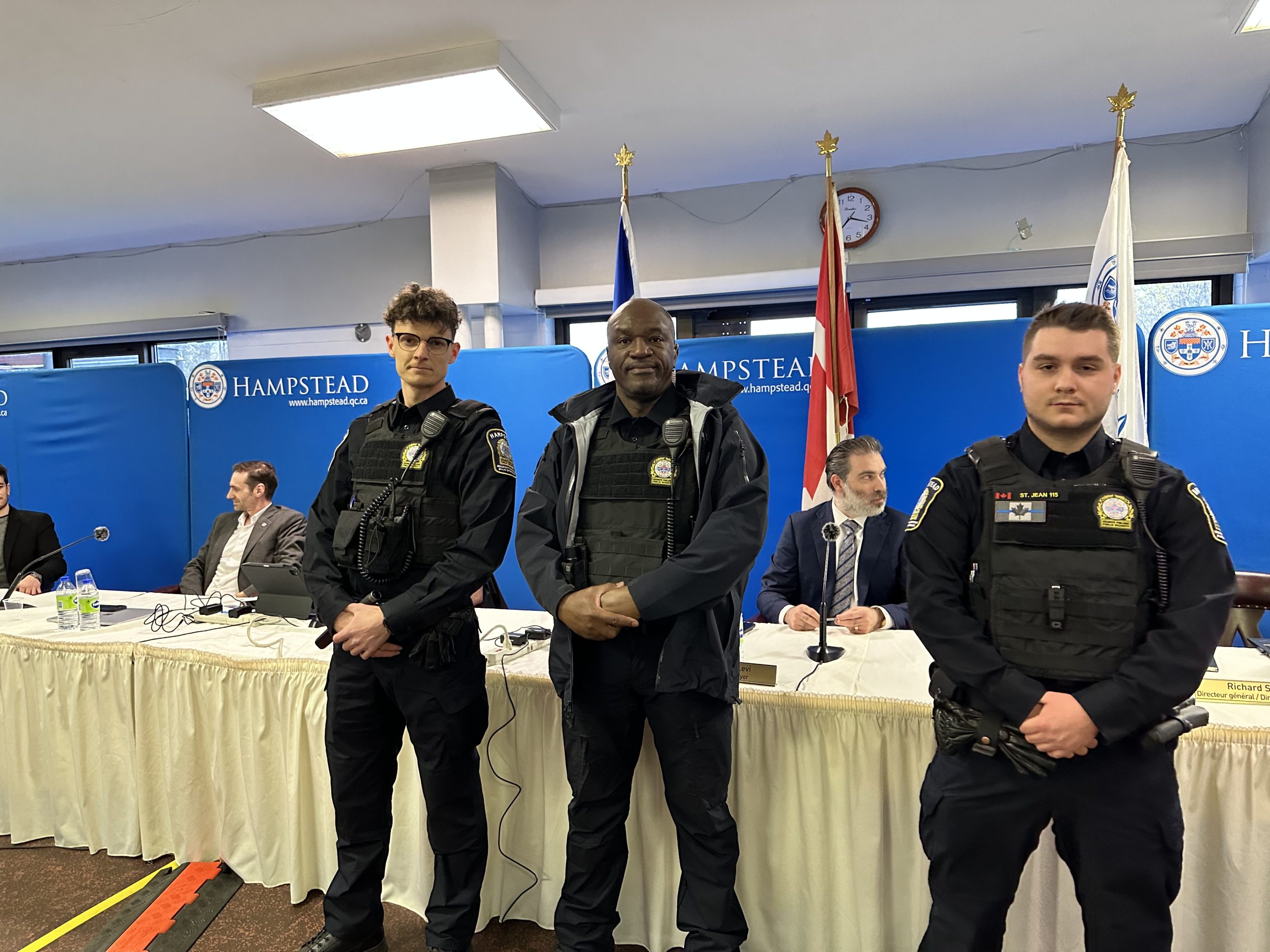 Catégories