Shabbat Under the Stars
Start Date:23-06-2023

Hampstead Park
De 18:00 à 22:30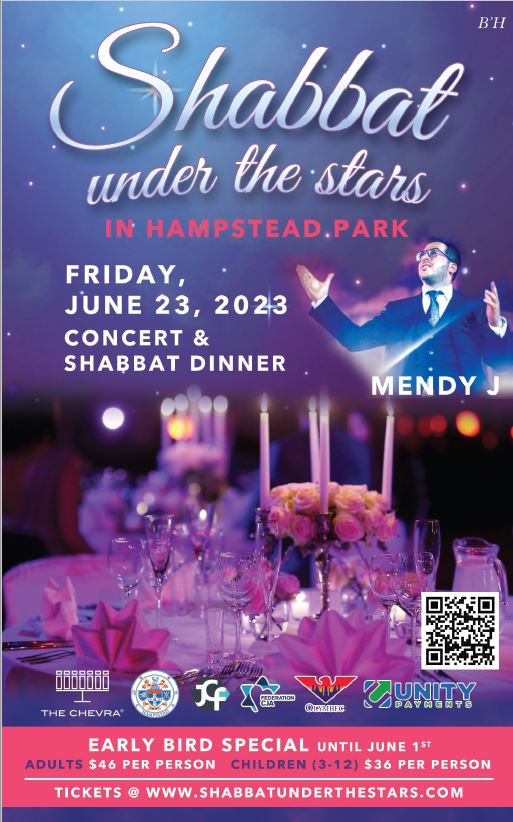 The Chevra, in collaboration with the Hampstead's Irving l. Adessky Community Centre, is proud to present the grandest Shabbat Under the Stars yet!
We are thrilled to announce that this year's event will feature the extraordinary Mendy J as the special guest performer.
Exciting Updates for This Year's Event! 🌟
To make your Shabbat Under the Stars experience even more special, when you register online, you will have the opportunity to choose your seats and receive instant table information. We want to ensure that you and your loved ones have the perfect atmosphere, so we encourage you to share this information with your family and friends. By booking early, you can all sit together and fully enjoy this unforgettable experience.
Early Bird Tickets Available! 💫
Take advantage of the special early bird pricing by registering between now and June 1st:
Adults: $46 per person
Children (Ages 3-12): $36 per person
This event has become a beloved staple in Hampstead , and we can't wait to welcome you! Join us for an evening filled with joy, unity, and uplifting performances as we celebrate Shabbat in the most extraordinary way under the starlit sky.
Register now to secure your place and create magical memories!